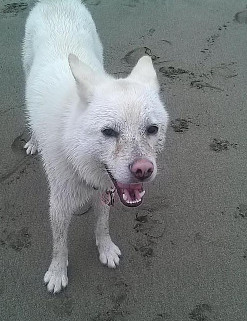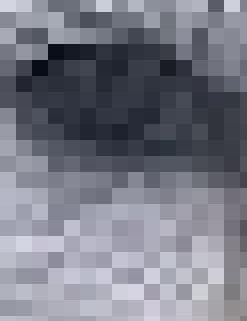 </p>
So you want to use D3?
D3 is a powerful javascript library that lets you draw vector graphics on the fly.
Vector v. Rastor
What, is a vector graphic?
In geometry a vector is anything with length (or magnitude) and direction. So what does that mean for graphics? Look it up!
A raster graphic on the other hand is more of a pixel map. It does a great job of capturing the information in a photograph, with shading and nuance, but it isn't a very efficient way to define a sold blue bar, for instance.
This is way oversimplified, but it is still a useful starting point. png, gif and jpeg are all raster formats, but they encode information differently. Whole other conversation.
D3 draws Vector Graphics
We just want to make a basic chart, probably a basic bar chart to start with.
Note: you're actually seeing a pretty cool feature of bl.ocks that we haven't much touched on. Look at how it treats a file called Readme.md. Neat, huh?
But let's take a look at these pieces. The easiest way to start with any new tool is to take something that already works, and tweak it. So let's do that:
Fork Bostock's Demo on gist
Edit the Read Me – put something in there about who you are and what you're up to.
Swap out the data. Use Rachel and Pedro's deferred action eligibility data instead.
Check it out in -- we've obviously got some work to do. Because we've all worked out that gist and bl.ocks have a hard time staying in sync, we're going to work locally. So your next step is to...
Open your terminal
Clone your gist with git clone git@gist.github.com:/c956853b0904e30d13e3.git (but … use your gist, not mine!) Get the exact string you need by looking for the HTTPS clone URL and toggling it to SSH clone URL.
Find that folder and open index.html in a text editor. And a web browser. You're going to toggle between these.
ctrl s, to save ctrl tab to switch windows ctrl r to reload. You'll work so much faster once you get that down.
Bostock is doing some proof of concept stuff here. You'll notice he doesn't have a <head> on his page, for instance. We'll leave that for now, and focus on getting the chart itself working. But don't take too much of a lead from him.
Walk through the original code and let's look at what it is doing.
Look at line 60. What does return key !== "State"; mean? (Hint: look back at his original data)
Where is this chart calling on information by state? Talking about ages? Let's rename those variables.
How would you swap the colors out to get Pedro and Rachel's Yellow and Red? Use the element instructor to find those colors.

#CC3635 and #FFD200

.
We're getting close, but there is a reason that the orginal has horizontal bars. I had to do some reading – I couldn't see an obvious way to re-jigger this as a horizontal chart. So I asked the internet.
When you're done, you can walk through this bar chart tutorial or that one start working your way through an actual book about D3.
Or, take a look at his stacked multiples demo and make that your next project.
Note: there are a few not bad tools out there that can help you put together a D3 chart, but eventually you're going to have to start learning javascript if you want real control.